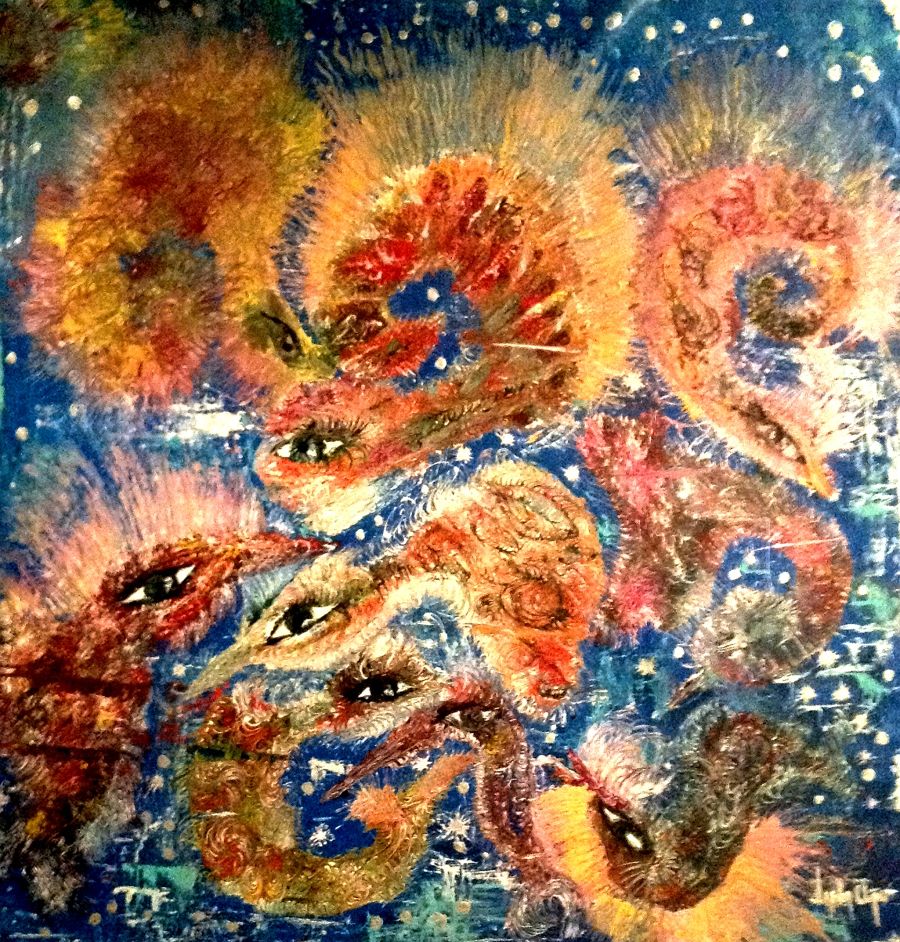 Aydan Ugur Unal - Easter Island Under The Sea
Picture Me; including Eas ter Island and sank said Mu civilization, I SABB Technique- UNDERWATER Series
The technique that I am using and named Sabb.
The SABB technic that I used, is based on micro painting art with using oil paint. While performing my paintings, I am combining and engaging different micro scales of wavelengths of colours to design instant based forms to create colour, motion and energy explodings . I am also stabilizing this instant colour, motion and energy in order to demonstrate high level of motion and energy explodings in micro scale. When looking at macro scale, instant created forms with energy explodings is born as a matter with high level of energy.
About one meter closer inspection you can see the details in the photo above.
When viewed from a distance, in the photo below are viewing the whole picture. took inspiration from the ruins beneath the sea.
Posted: 2014
Views: 126
Favorites: 0
art, sea, mu, abstract