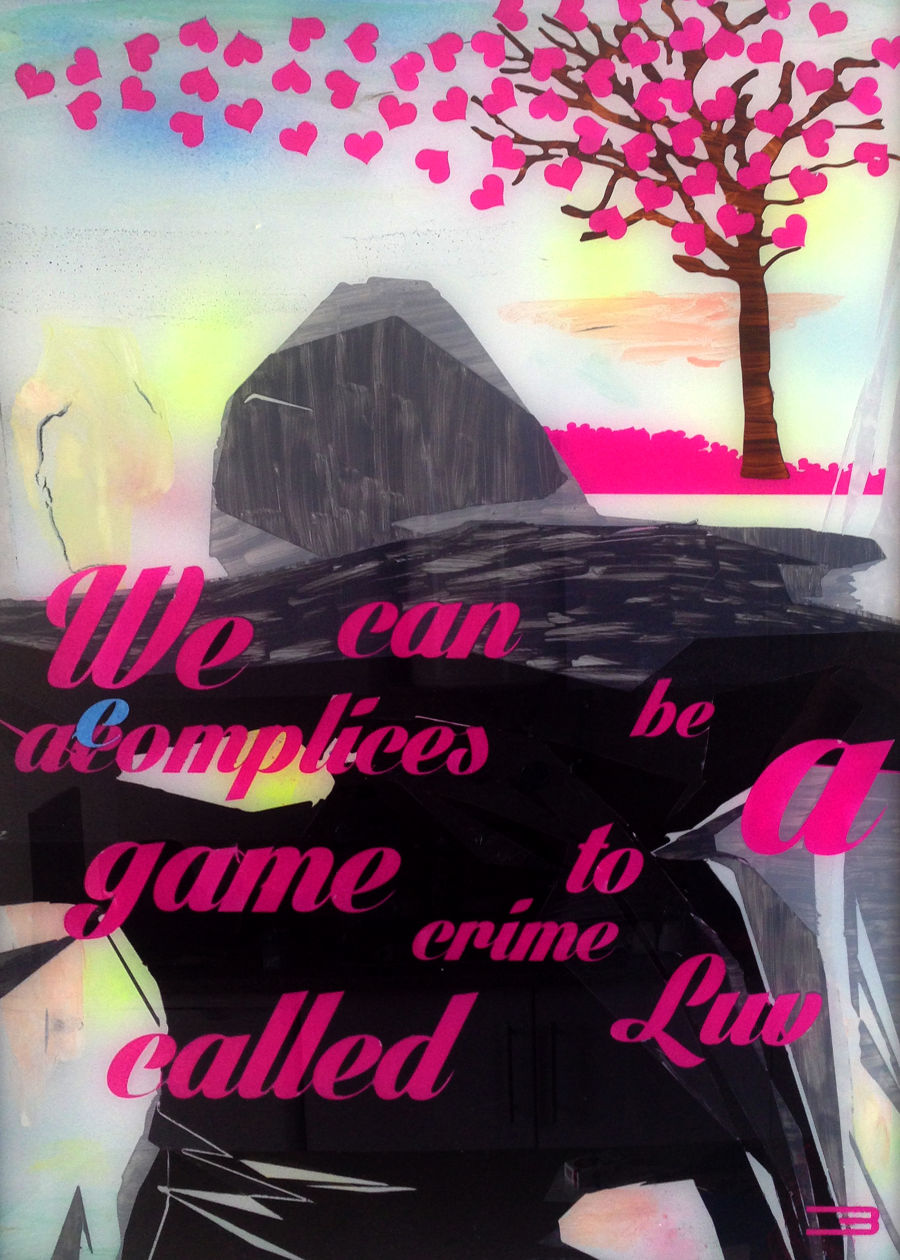 Eduardo Bessa - We can be accomplices to Love
We can be accomplices to a game/crime called Love.

In love people are accomplices of one another and participate in a game that can be together as a team or individual with different feelings, this game can be dangerous, can be good or bad. In this game they can give each other a lot, or can take, steal or assassinate the soul, this crime is dangerous, but this is love ... Win it or lose it is a risk !!!

Acrylic plate painted from behind with acrylic and spray paint.
Posted: 2015
Views: 421
Favorites: 0
play, steal, crime, dangerous, accomplices, game, good, love, bad