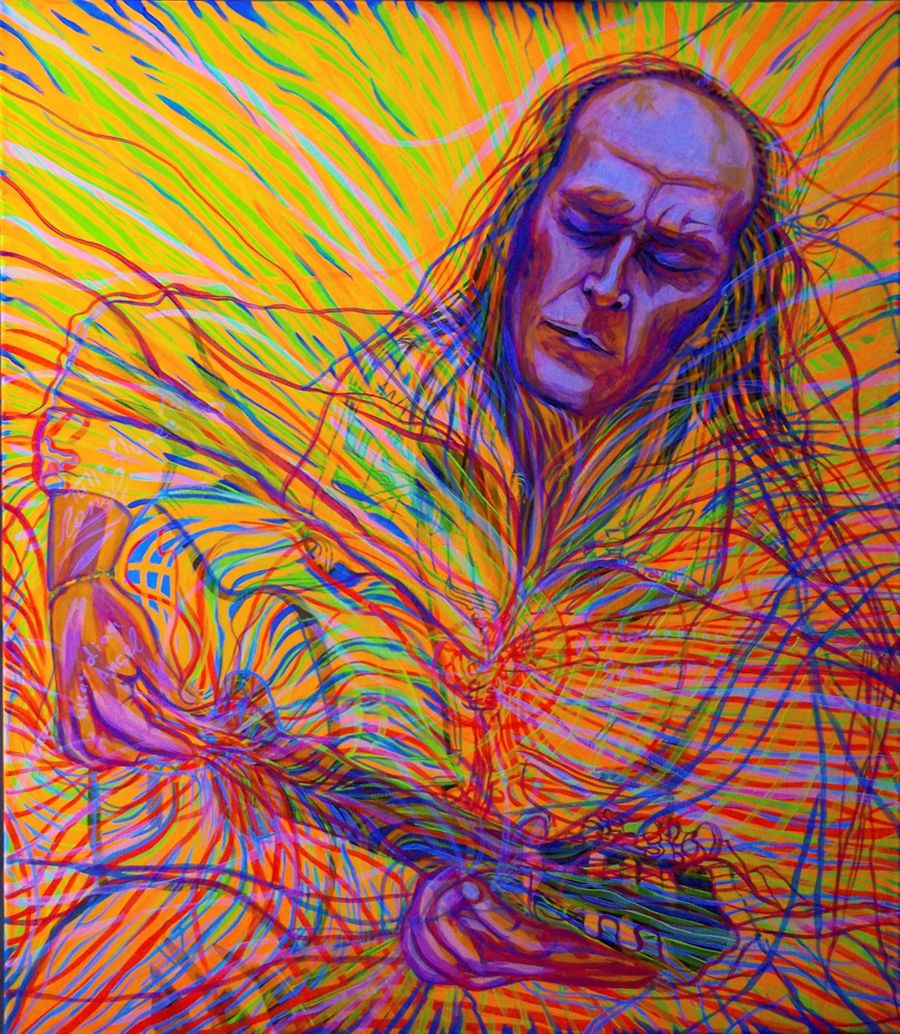 Lola Lonli - Paco de Lucia and Guardian Angel
Energetic portrait of the great guitarist playing. Inspired by the composition Guardian Angel.
IMPORTANT: this photo is made with black light. The image is different in daylight.
Fluorescent pigments were used in this painting to better express the sensation of invisible energy penetrating the material world. Colors are changing depending on light applied (daylight, usual and black light).
Posted: 2014
Views: 2377
Favorites: 0
portrait, guitar, jazzrock, energy, flamenco, fusion, jazz, music, aura