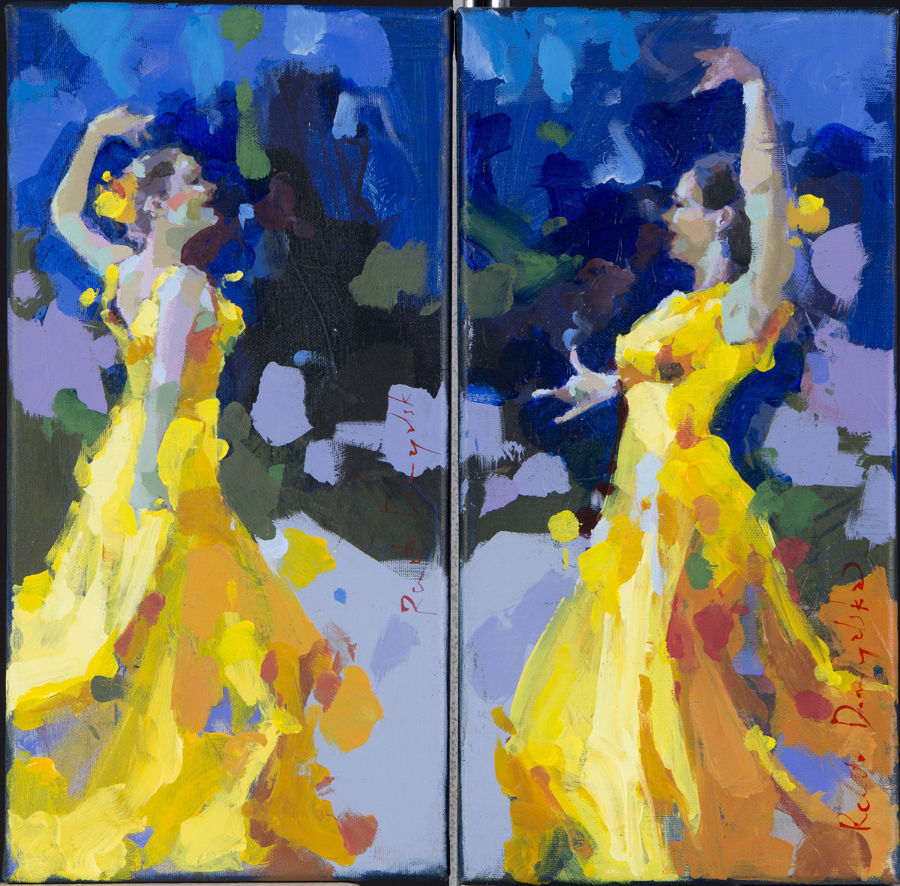 Renata Domagalska - Yellow curtains - diptych
Diptych - Yellow curtains (no. 51/2014). Author - Renata Domagalska. Year 2014. Media - acrylic on canvas, satin varnish. Size of one piece 20x40 cm, size of both 40x40 cm (plus space between both pieces).

* For sale ! Exhibited in the Gallery Tarraco in Tarragona (Spain Catalonia) September 2014.
Posted: 2014
Views: 427
Favorites: 0
diptych, dancers, flamenco, women, girls, small, size, painting