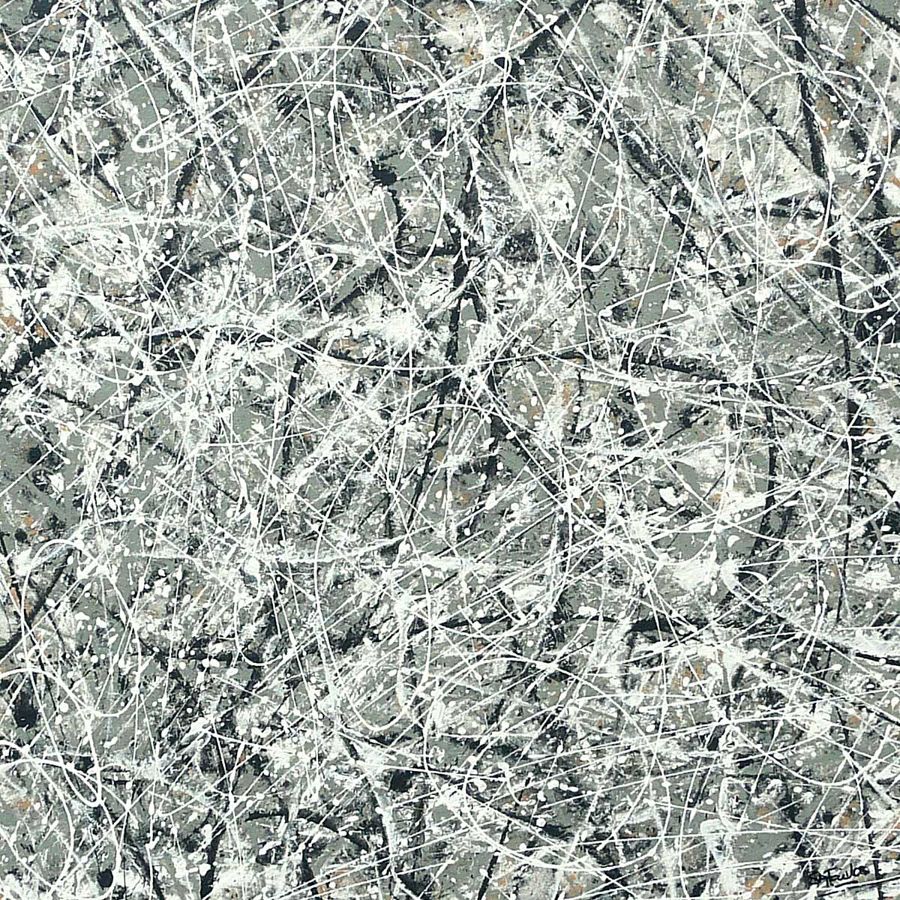 Simon Fairless - No Boundaries
Genre

:
Abst. Expressionism
This painting refers to the constant boundaries societies try to impose on us, and our constant battle for freedom of expression.

A minimalist piece of grey, sage & white abstract art a very stylish addition to your art collection. Painted using splash or drip art method made famous by Jackson Pollock.

This style of work looks very random and easy, however in order to gain a tonal balance across the whole painting it is actually quite difficult. The effect is built up from several layers of colour painted at varying stages of drying over a number of days.
Posted: 2014
Views: 231
Favorites: 0
Jackson, Pollock, action, art, drip, art, splash, art, black, and, white, sage, grey, lines