Список статей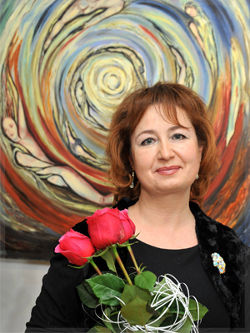 7 July
Елена Сенс
Touch Of Life Elena started to draw in the seventh grade. Initially, it was copying the pictures, then appeared m ...
Читать далее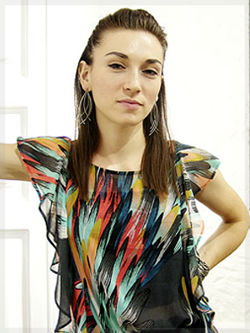 8 July
Инна Хасилева
Обсуждаемый Модернист Инна Хасилева родилась в 1984 года. 1999-2004 гг. - учащаяся Одесского Государствен ...
Читать далее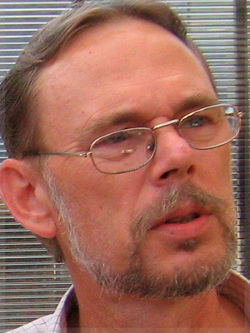 8 July
Гиури Лохмюллер
Акробат кисти Родился в Гэтаия, Румынии, в 1962 году. Gyuri Lohmuller является самоучкой. &nb ...
Читать далее
Oriental Cubist

Amar is an artist who believe that creativity is a worship and it's a good way of stable friendship with all over the universe.
He lives in a suburban area of West Bengal. The beauty of huge greeneries, open sky and a river, who just idol for peace, confined me with a deep relation. Some times, Amar feels that there are some unknown hidden connections of this nature with him, which playing with his creation. He tries to understand it, but it is too fine, which he is unable to express in words. May be, those are inspire him for creation, in his inner mind.
Canvas is Amar's best platform to express his feelings or realization. It just like a game of artist's unconscious mind, and he tries to express those feelings which come suddenly without previous noticed. But Amar never satisfied with his creation. This dissatisfaction reprimanded him for create something new. It also helps him to find out a new form, new style, and most of all a new way. Amar thinks, dissatisfaction is the main inspiration behind his creation.
There are few matters, which artist feels, but unable to tell properly. It is human nature, that he/she always will want to share his/her experiences or feelings with others, but when he/she fail to do it, then he/she try to find out a substitute way to express his/her feelings. He chose the colors, brushes and canvas to tell something in his own language of colors and forms, and he enjoys doing it. It is well to know, that the painting is a message to everybody; rather its aim should be some great and splendid things, not only confined with just a message.
Amar Singha prefers oil medium, although he likes to use other mediums, but Oil color is best for him. Amar is a representer of Cubism style. He like geometrical style, and it is his goal that he want to mix with oriental technique of color making and ostentation. Artist takes some techniques from Indian miniature, because it is the best icon of oriental art. It is his endeavour to make a new platform in contemporary art by mixing the both conceptions of western and oriental.
He does not create for himself, rather he creates to share thoughts and feelings with others. Artist will be happy, when someone would enjoy his paintings heartily. Amar is thankful to those art collectors, who collect his paintings to share his thoughts with others.

You can view and buy Artworks of Amar Singha online at ART.Biz
Купить картину