Список статей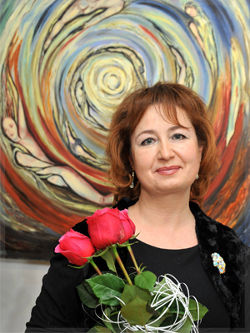 7 July
Елена Сенс
Touch Of Life Elena started to draw in the seventh grade. Initially, it was copying the pictures, then appeared m ...
Читать далее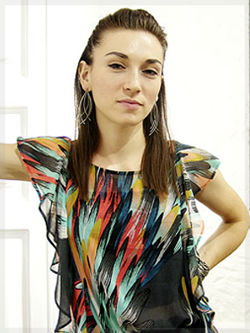 8 July
Инна Хасилева
Обсуждаемый Модернист Инна Хасилева родилась в 1984 года. 1999-2004 гг. - учащаяся Одесского Государствен ...
Читать далее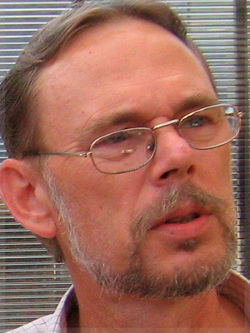 8 July
Гиури Лохмюллер
Акробат кисти Родился в Гэтаия, Румынии, в 1962 году. Gyuri Lohmuller является самоучкой. &nb ...
Читать далее
Multidisciplinary Artist
A painter, illustrator and creator of animations, since childhood Ewa has shown a great fascination in art. At the age of ten Ewa took private painting classes and at fourteen she continued her education at the Fine Arts Secondary School in her home town of Szczecin and at nineteen she entered the Fine Arts Academy in Cracow, where in 1999, she started studying painting. From an early age Ewa participated in many artistic projects within her home town and later in other projects in Budapest, Hungary and Altzella, Germany, where she presented her works in various galleries together with other artists. During one of these artistic workshops in Germany, Ewa met Michael Keating, painter and art professor in Sierra College Nevada County Campus, California, who encouraged her to continue her studies in Spain, specifically at the Universidad Politécnica de Valencia.

In 2002 under Keating's supervision the artist moved to Valencia and entered the Faculty of Fine Arts. Led by Professor Miguel Ángel Guillem, Ewa specialised in the areas of Animation, Arts and Industry. In 2004 a short animation called 'King Popiel' was showcased at various international festivals including Animadrid, an animation festival in Holland and Anifest India, where it received praise from spectators and critics. During the following years Ewa participated in individual and collective painting exhibitions in Poland, Germany, the United States and Spain.

In 2007 Ewa created, organised and developed an artistic space 'Espacio Santísimo' in Valencia dedicated to emerging and mostly international artists, to give them a chance to present their work. In 2010, Ewa held her own painting exhibition 'Ryby', at Color Elefante Gallery and this was followed by participation in the Russafa Escénica Festival in 2011 where Ewa was one of seven visual artists selected to open their art studios to performing artists. In the same year Ewa participated in a collective exhibition 'Visiones encontradas' where the Consulate of the Republic of Poland in Valencia had gathered together works of outstanding Polish artists living in the Valencian Community.
Ewa Okolowicz is a multidisciplinary artist. She is the author of the institutional image and animated presentation for the Centre of Polish Culture in Valencia providing logo and animations for the civic collective 'Desayuno con Viandantes' (Breakfast with pedestrians), pictograms and animation for Vía Verde (Greenway) in Valencia and animated advertising for the World Urban Campaign. Ewa collaborates with other artists including Pendofsky, a Polish jazz musician, for whose musical works she designed the graphics. Ewa's animation for Pendofsky's last CD was presented in the summer of 2011 at the Warsaw Jazz Club. Currently Ewa Okolowicz lives and works in Valencia. She is devoted to painting, illustration and animation. She collaborates with the Color Elefante Gallery (2010 – individual exhibition "Ryby"), the Kessler-Battaglia Gallery (2011 – individual exhibition "Pictorial fugues") and the Centre of Polish Culture in Valencia and also designs and illustrates book covers for the Valencian Language Academy and other publishing houses.

You can view and buy Art Works of Ewa Okolowicz online at ART.biz