Список статей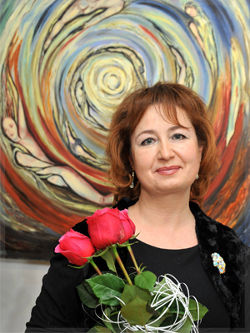 7 July
Елена Сенс
Touch Of Life Elena started to draw in the seventh grade. Initially, it was copying the pictures, then appeared m ...
Читать далее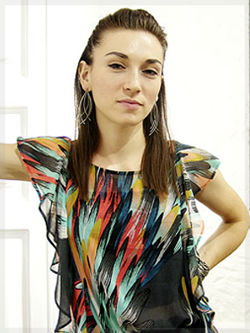 8 July
Инна Хасилева
Обсуждаемый Модернист Инна Хасилева родилась в 1984 года. 1999-2004 гг. - учащаяся Одесского Государствен ...
Читать далее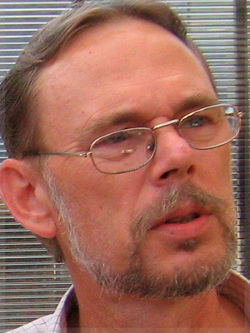 8 July
Гиури Лохмюллер
Акробат кисти Родился в Гэтаия, Румынии, в 1962 году. Gyuri Lohmuller является самоучкой. &nb ...
Читать далее
Soul Abstract
ART.biz introduced beauty artist from USA - Jill English.

The artist Jill English when faced with tragedy changed her outlook on life, learning more about courage, love and uncompromising heart all of which is now portrayed in her artwork. An artist not defined by style but her soul, her images are a reflection of her journey, happiness and heartbreak.
We loved her abstracts that displayed such a depth of color and strong texture but with a softness and rhythm that was beautiful. Jill's portraits capture the pose, the strength and personality of whoever she paints. An ambitious and very motivated artist with such passion that her current artwork is a stepping stone to a constantly evolving creativity and a future of producing work that will be even more inspirational.

Jill's favorite artist is Pollock. His use of color and space are amazing! Caravaggio is a favorite for the way he paints light. Modigliani for his subjects.
Artist's crazy life and crazy friends are inspire her art! She paints from her soul. If she is happy and the drama around her is low, then the colors are bright and warm. If things are chaotic then the palette becomes more complicated and dark. When Jill is feeling naughty she paints sexy people. Artist paints what she is feeling at the time which is why her work so wildly varies!
Jill English works in a fabulous home studio in Kansas City. Her sweet husband put it together as a gift for Jill just before they were married in 2010. She has two large easels and space enough to accommodate giant canvases. The studio is organized to the last detail and equipped with everything from gesso to a mat cutter.
Jill has great ventilation for the first time ever… and a sound system to play great tunes!

Jill English is very ambitious about her continued artistic growth and technical learning. When she can knock out a painting that rivals Rembrandt or Pollock then maybe she will be satisfied… but probably not! Jill is never satisfied with her own work!!
Jill's favorite places to view art are galleries and museums while she is traveling. Art thrills her! Artist enjoys any small shop, road side stand, or beach-front hut that sells paintings, sculptures, bowls and the like!
Her husband and Jill has quite a collection from around the world.
Thank you Jill for sharing your talent and artwork with ART.biz

You can view and buy Artworks of Jill English online at ART.biz
Купить картину