Список статей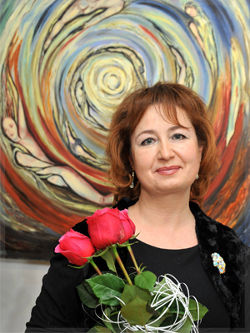 7 July
Елена Сенс
Touch Of Life Elena started to draw in the seventh grade. Initially, it was copying the pictures, then appeared m ...
Читать далее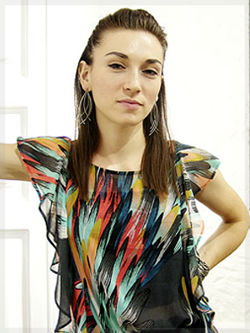 8 July
Инна Хасилева
Обсуждаемый Модернист Инна Хасилева родилась в 1984 года. 1999-2004 гг. - учащаяся Одесского Государствен ...
Читать далее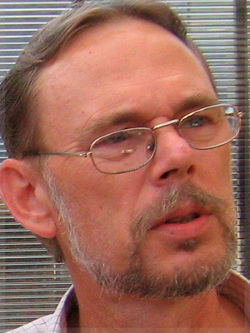 8 July
Гиури Лохмюллер
Акробат кисти Родился в Гэтаия, Румынии, в 1962 году. Gyuri Lohmuller является самоучкой. &nb ...
Читать далее
Karen's "Golden Age"

Karen Lynn is an increasingly collectable figurative artist whose work is inspired by the glamour and appeal of the 40's, 50's and 60's; an era that Christian Dior described as the 'Golden Age' of fashion.
Stylistically, Lynn's work has been compared to Hopper and Hockney.
Dior launched his first collection entitled the 'New Look' in 1947, which shocked and delighted the fashion world, and created a new style that symbolised femininity.
The full skirts and hour-glass silhouettes were considered highly decadent, synonymous with luxury, opulence and prosperity, following the austerity of the war years.
Lynn's mother was a socialite and fashion model, who epitomised this post-war glamour. Her childhood images of this stylish, elegant era are delightfully recalled in many of her works.

Initially training as a fashion designer, Lynn worked as a costumier for the English National Opera before successfully switching into set design, working for many years on a number of iconic feature films, before moving into television and commercials.
In 2001, Karen Lynn turned her attentions to painting in oils. Her wide experience of designing for film, television and theatre provides her with a unique and contemporary viewpoint; not surprisingly, her work has been snapped up by collectors both here and in the US.
Lynn's detailed drawing is complemented by the use of bold strokes, often consisting of colourful and varied characters.Many of her collectors are excited by the fact that every time they look at her work, they discover something new.

Recently, four of her images have been reproduced and sold in their thousands by The Art Group, one of Europe's leading art publishers.
Exhibitions include the 'Summer Show' at The Catto Gallery, regular appearances at 'The Affordable Art Fairs' in London and New York and the 'London Art Fair'. Additionally, her work appeared on a magazine front cover and she has participated in several group shows.

You can view and buy Art Works of Karen Lynn online at ART.biz
Купить картину