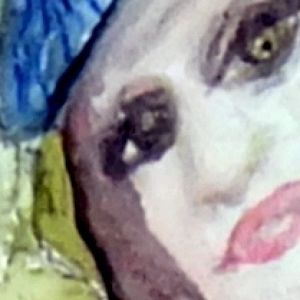 barbara mann
(Canada)
About
Events
Exhibitions
Education
I am a visual artist with a story to be seen, a blogger and writer to be heard, and a singular message message that needs to be revealed now. I have a MFA from Wayne State University in 1973. My paintings are intricate, fun and intense, The more you look the more you see. , so jump in, there's only Now.
Been Scene Exhibition at U of T Nov. 5,2014, solo exhibition at the Show Gallery Oct. 1-14,2014, toronto
Wayne State University , Detroit, Mi. MFA ,1973,Thomas Jefferson University, Philadelphia, Pa. 1987, Certificate of O.T.
There isn't any art added, please add them
User hasn't any art added
There isn't any art added, please add them
User hasn't any art added
There isn't any art added, please add them
User hasn't any art added