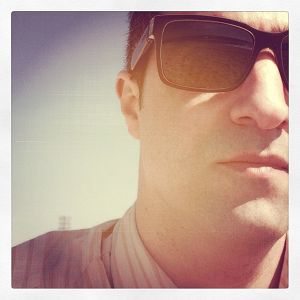 Eduardo Bessa
(Portugal)
About
Events
Exhibitions
Education
Since very early drawing is part of me, never ceased to be, but lately i was more connected to advertising, this allowed me to have some contact with various materials such as LEDS, vinyl, digital printing, lighting, plexiglass, transparencies, PVC, construction materials, and others alternatives to traditional painting. I use all the experiences and contact i had with the most diverse materials to enrich my chances of expressing in many different ways the result that i intend, i try my work also reflects the new technological age, brightness and transparency of surfaces. I represent an imaginary or real universe, making use of words and images, i use images i see and photograph, or experiences, and i take them to translate into artistic language, can be beautiful or ugly without forgetting my identity and what we want my work to be reflected. My objective is to express art and humanity, time and value changes.
2013 - See.me - Story of creative - NYC, USA 2013 - Paralaxx Art Fair - London, UK 2013 - Salpicarte - (Public Intervention) Aveiro, Portugal 2013 - See.me - CreativesRising - NYC, USA 2014 - DNA of Europe, United Artists - Belgium 2014 - ArtCrasher - Los Angeles, USA 2014 - SeeMeTakeover - Times Square - NYC, USA 2014 - Mural in the Secondary School of Braga (Public Intervention) - Braga, Portugal 2014 - Shair Gallery - Braga, Portugal 2014 - Theatro Circo - Braga, Portugal
Degree in Fine Arts - Painting, from the ESAD Caldas da Rainha - Portugal, since 2009.
There isn't any art added, please add them
User hasn't any art added
There isn't any art added, please add them
User hasn't any art added
There isn't any art added, please add them
User hasn't any art added