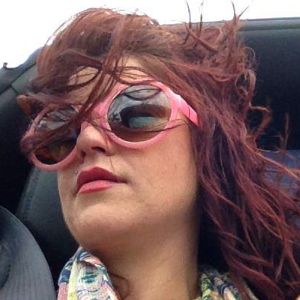 Lara cugno
(United States Of America)
About
Events
Exhibitions
Education
Lara Cugno is a multi- dimensional freelance artist that infuses a plethora of artistic medians ,creating revamped prime vintage furniture. These timeless pieces are stripped, painted vibrantly, garnished with layers of her poetry, eclectic ornaments  embellishing an original themed painting, as her canvas is an array of soulfully hand crafted,  aged,  sea led from functional one of a kind end tables, wine racks to an original Bombaycabinet from circa 1967.Her formative, creative molding years were in Kronegin, Germany. Her father flew helicopters, protecting the now defunct Western German border. Lara was free to frolic amongst the cornucopia of rich culture. When the Berlin Wall came down, her family returned to the states, Art  that had always been on her forefront manifested into sports and literature. After attending FSU, Lara migrated to SouthBeach, Fl., nesting in the heart of an upcoming independent artist mecca, The Vagabond. She lives present day by Ft. Lauderdale Beach, and mostly does custom work, a few shows, and pours her unique, cultured experiences into every individual piece part of lara 's Sugar Coat Vintage furniture line.
TBA
ARTSERVE, word of mouth...
FSU...Art Institute of Miami, and my culturally enriched raw eye and creativeness!
There isn't any art added, please add them
User hasn't any art added
There isn't any art added, please add them
User hasn't any art added
There isn't any art added, please add them
User hasn't any art added