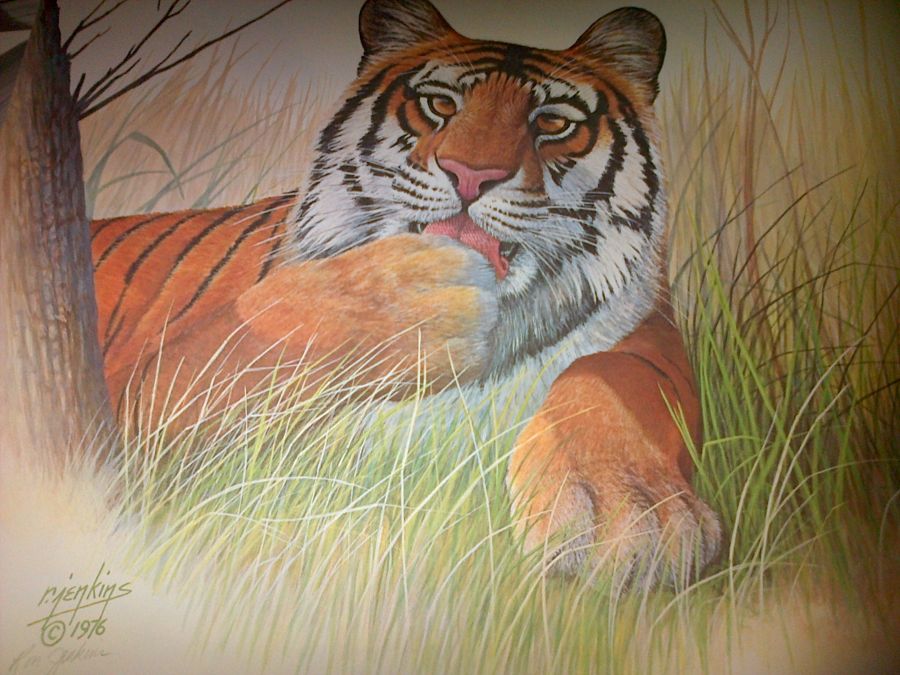 Ron Jenkins - Bangal Tiger
I have several numbered,signed,limited edition prints.All have fingerprint on the back.
All are Wildlife Prints from the 1970s
They all Have protective covers and any paperwork I have with them.
Price range from $100.00/$500.00
I have researched them on the internet and suggest you do the same,you will find they are priced way below market value.
I have way too many to post.
Posted: 2014
Views: 388
Favorites: 0
Wildlife, limited, signed, fingerprint, on, back, print, numbered